So I suppose after seeing Morgan's co-worker Wendy's Wombat Will have a blog I kind of wanted my own. I'm Morgan's muse, her writing companion and I am responsible for a lot of her writing ideas (with the help of some friends too of course!) I suppose this entry is just to introduce myself as well as explain a little of my day today since today was the first time I've gotten to go out since I arrived.
So all last night I set up my blog (with Morgan's help, she found the panda layout for me) and today she said she'd take me out with her to the library (which she goes to quite frequently).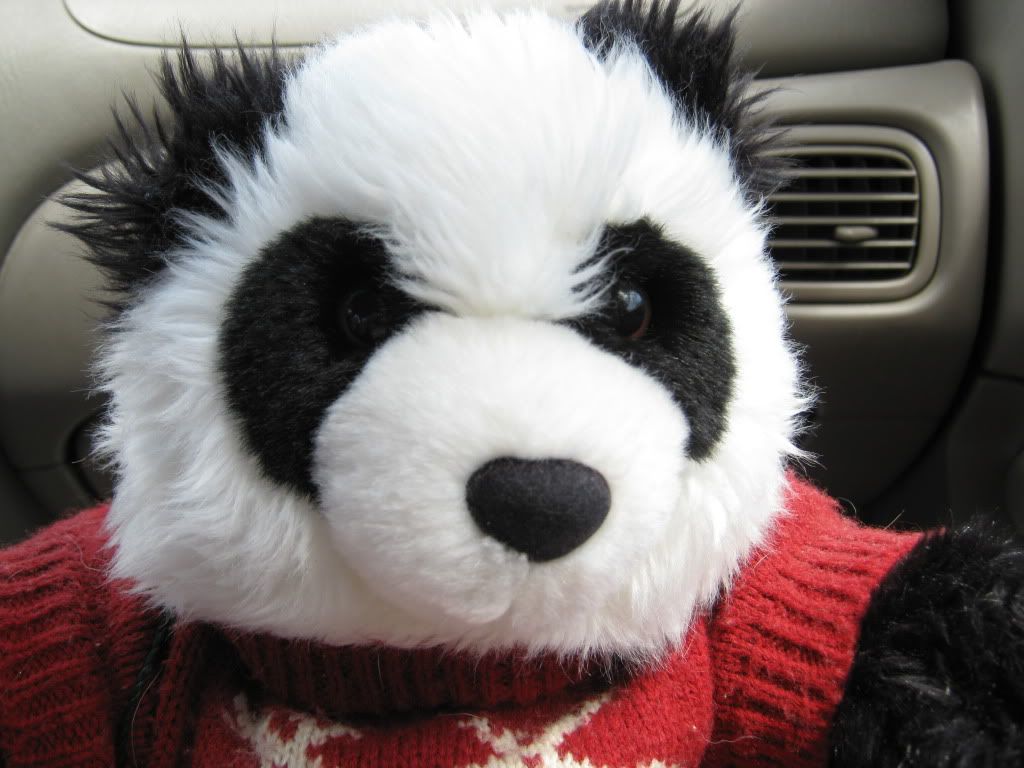 The library was kind of boring to be honest, it was crowded so we didn't get the chance to go up to Morgan's favorite spots in the library. We also brought along Serenity (one of Morgan's many resin friends) and her tail has been falling off so it was hard to go anywhere without worrying about her tail.But we ended up going outside and there was a lovely garden area for us to take pictures!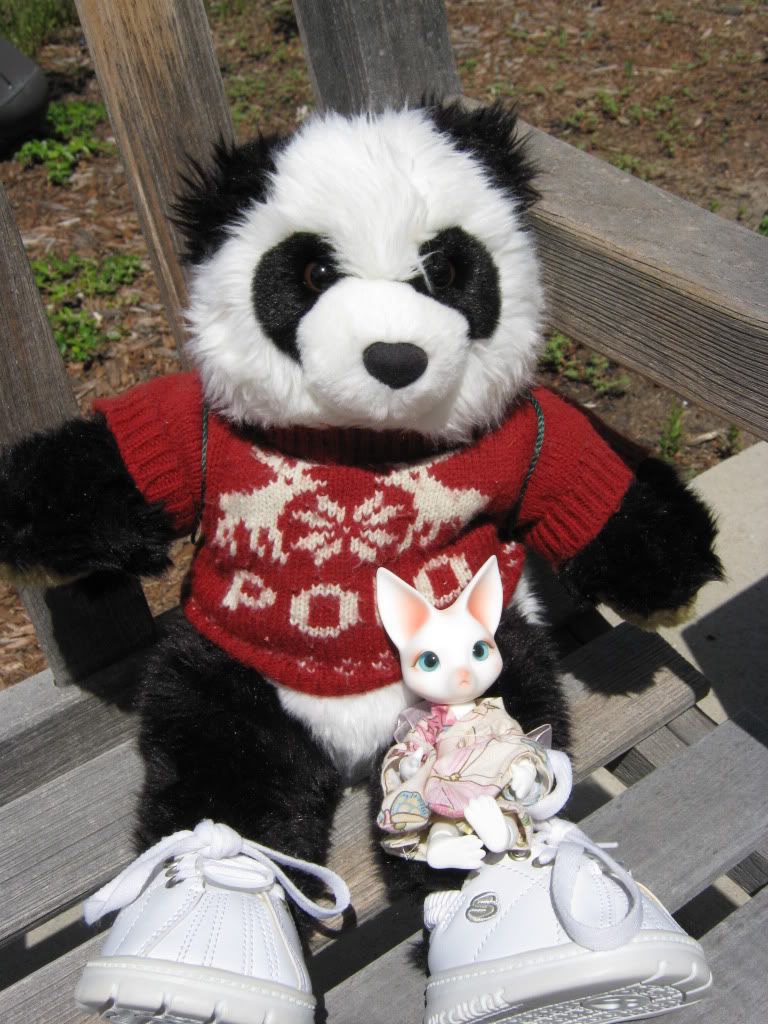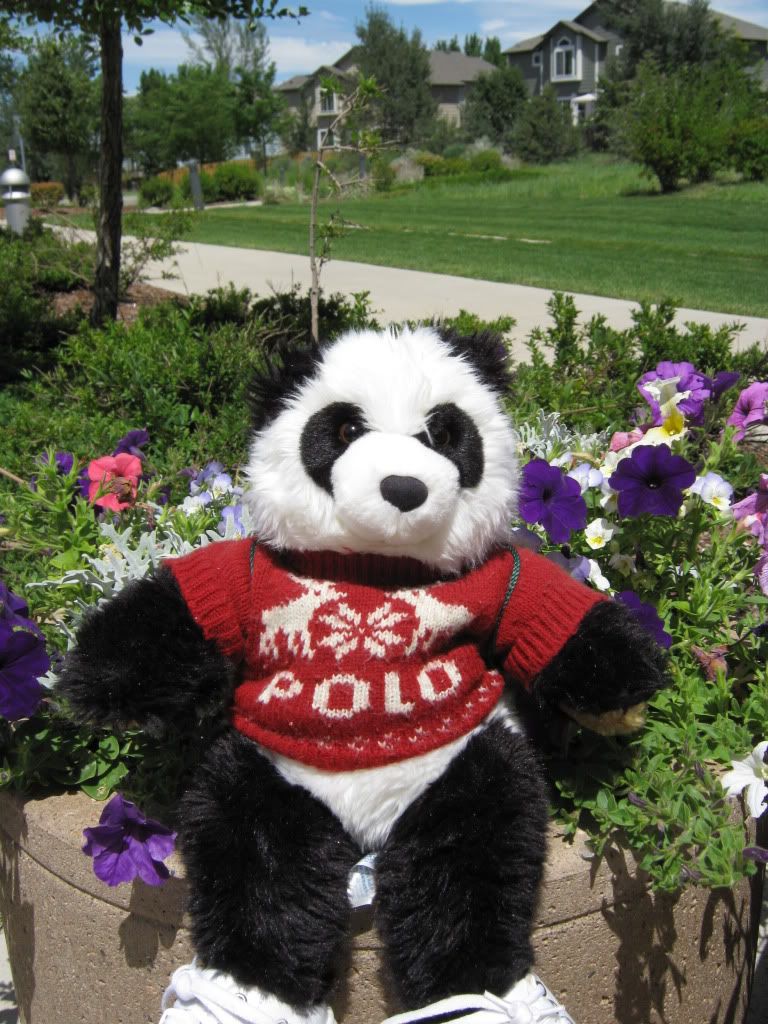 Morgan's mom even took a picture with me.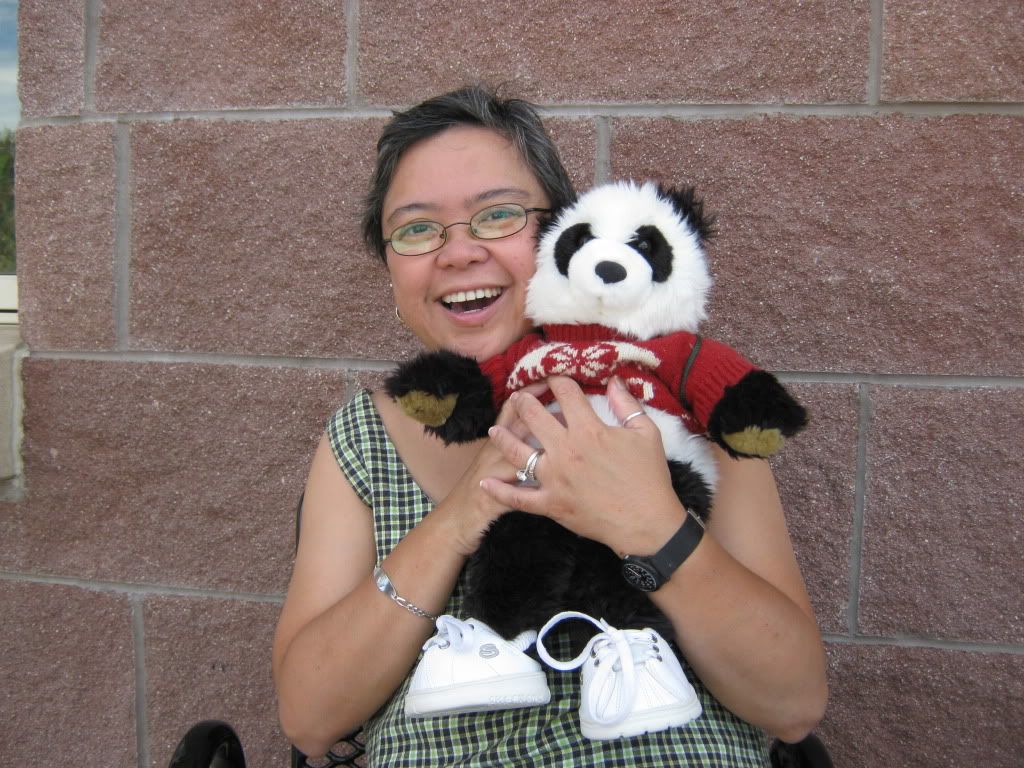 So after the library we headed home. It's been horrible hot lately. So I suppose now I'll tell you a little about myself and show you where I generally am creating ideas for Morgan.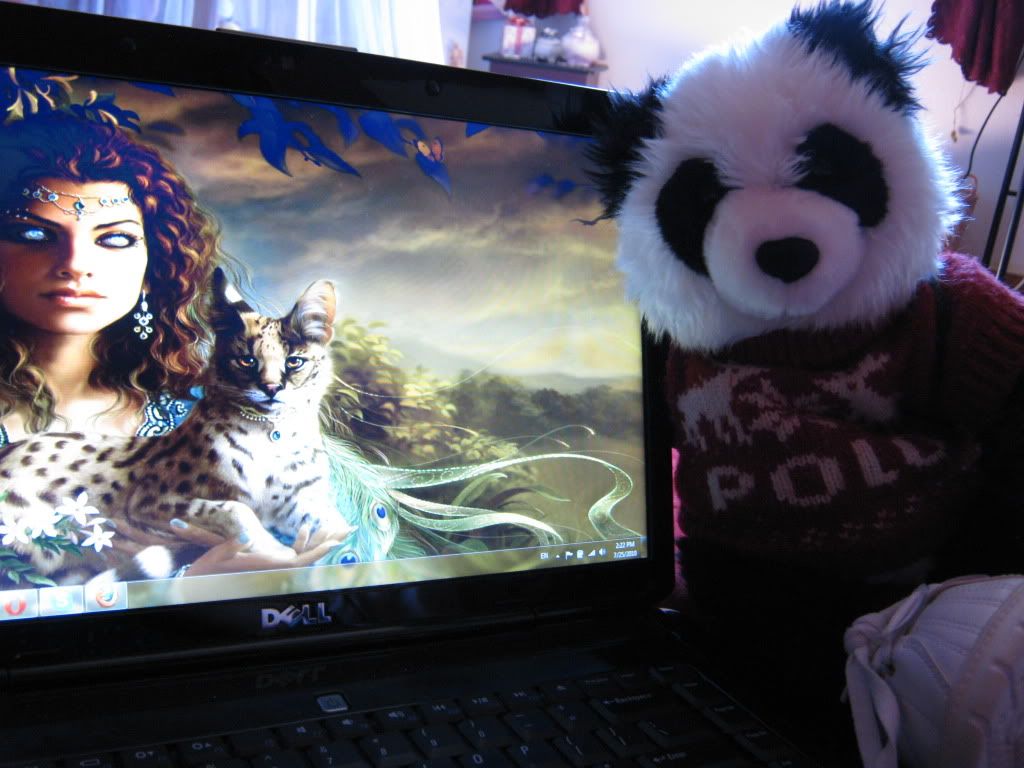 So this is where all of it happens. Her laptop. It may look empty on the desktop but hidden in those folders is so many different things.
I personally love her desktop right now (maybe I can convince her to change it to a panda some day?) she's been on a fantasy kick lately and even as we speak I'm currently helping her develop a pixie character. It's quite fun actually.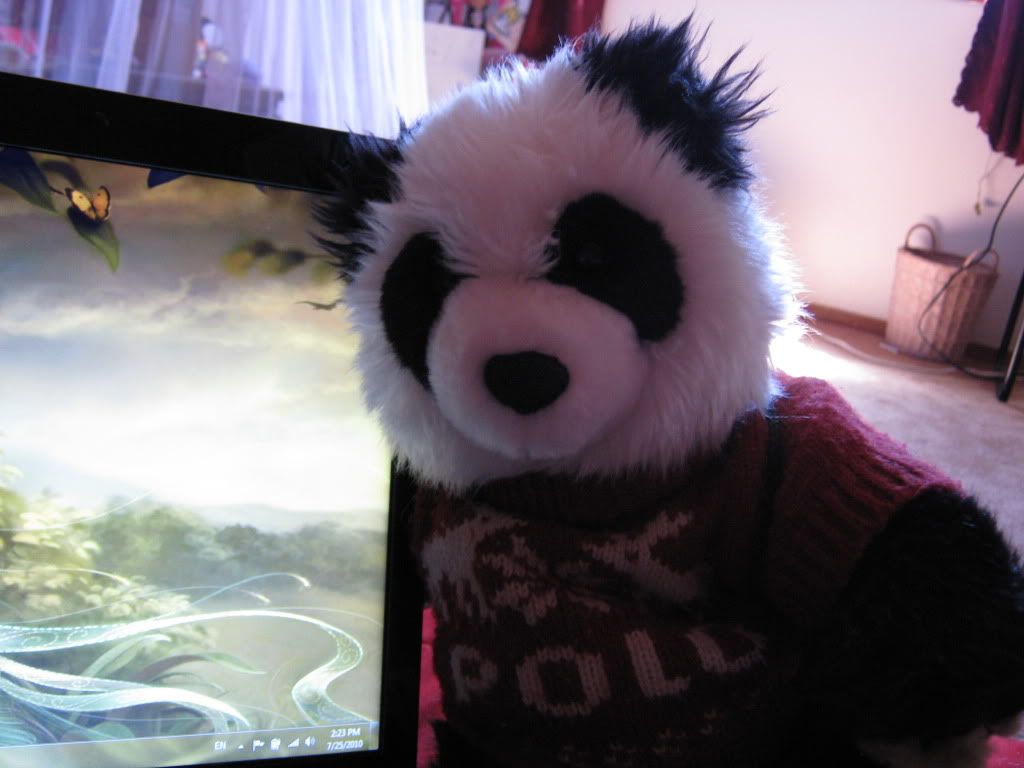 But that's just the
main
place of her writing.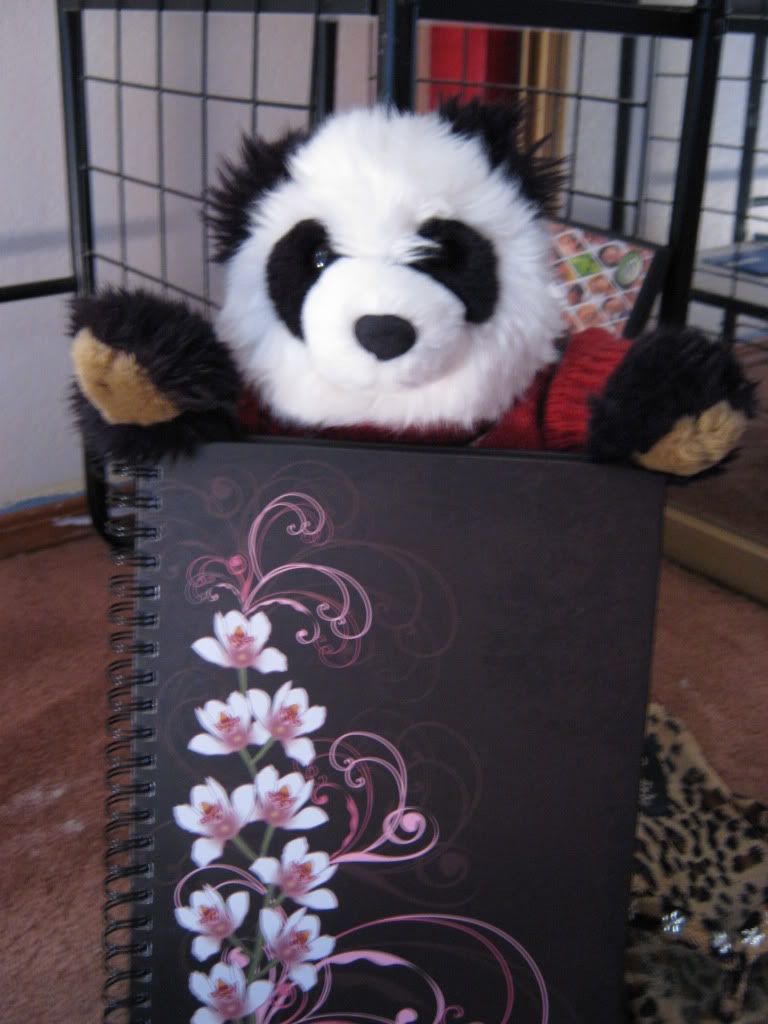 She also does a lot of her writing in this notebook. (You can see The Sims 3 in the background...also a great muse for writing not to mention horrible addicting and amusing.)
Then there's this creation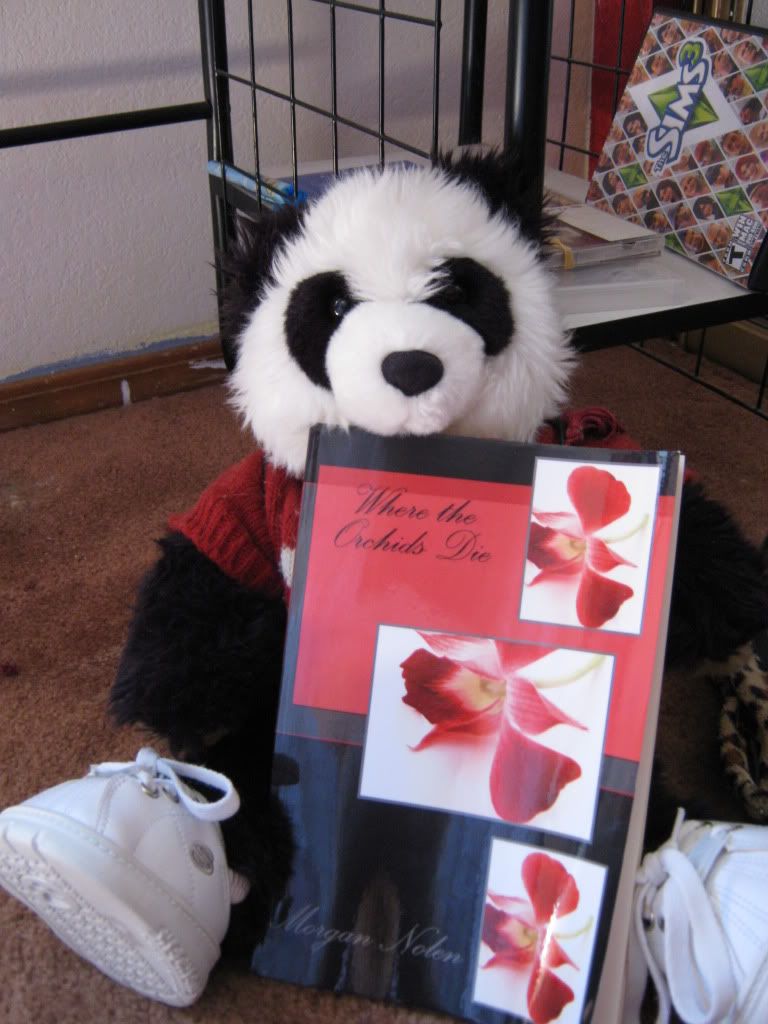 That is the book she self published. I wasn't the muse for helping with that one...that one was inspired by a doll of hers...but maybe I'll be bigger help for her two novels in November!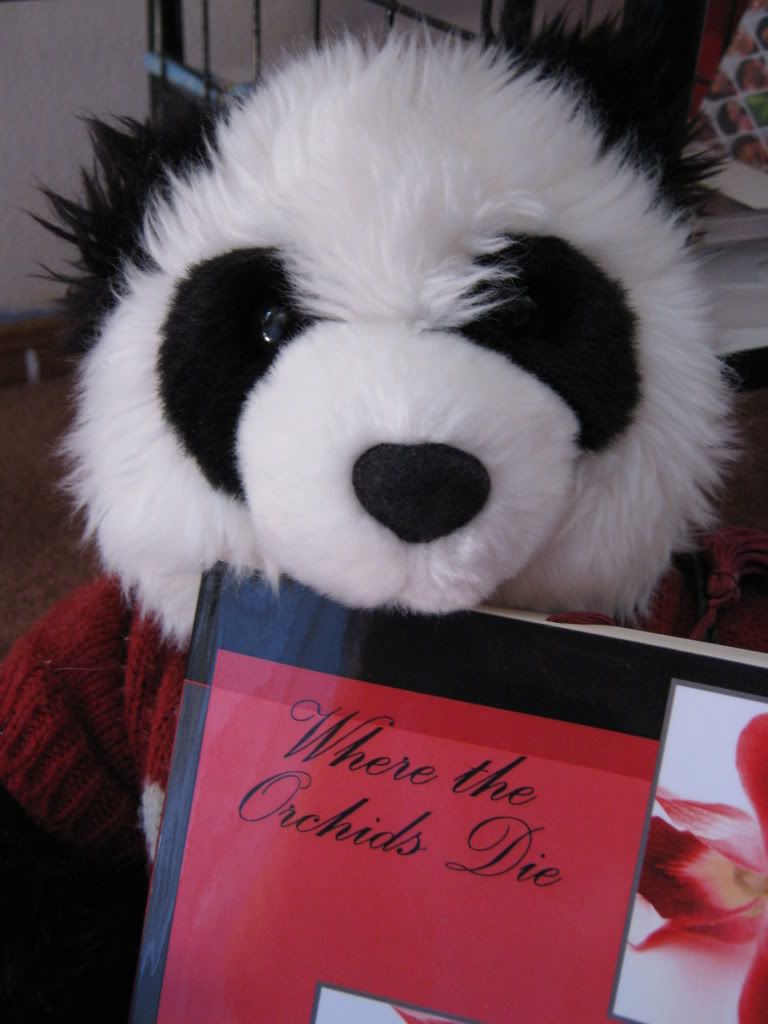 I like the title, it's a horror/thriller type novel so I think it's fitting.
So I guess I can't say Morgan doesn't have a Plot Bunny. She does have a bunny but I don't know is Mayu can count as a Plot Bunny.
She is quite cute though...I just don't think she liked me very much. I am quite bigger than her, I think I scared her.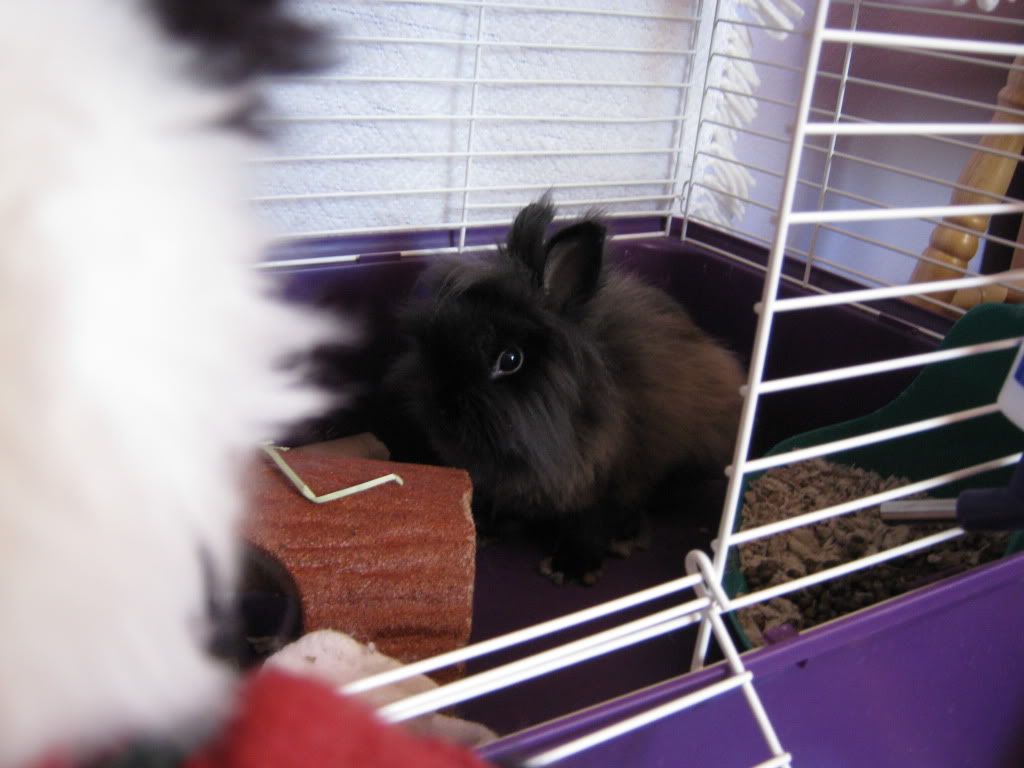 So next is the family of dolls. Morgan has more but that aren't all present at the moment considering one is just a head. They seem to be friendly. I just don't usually sit with them and most of them seem busy with their own activities.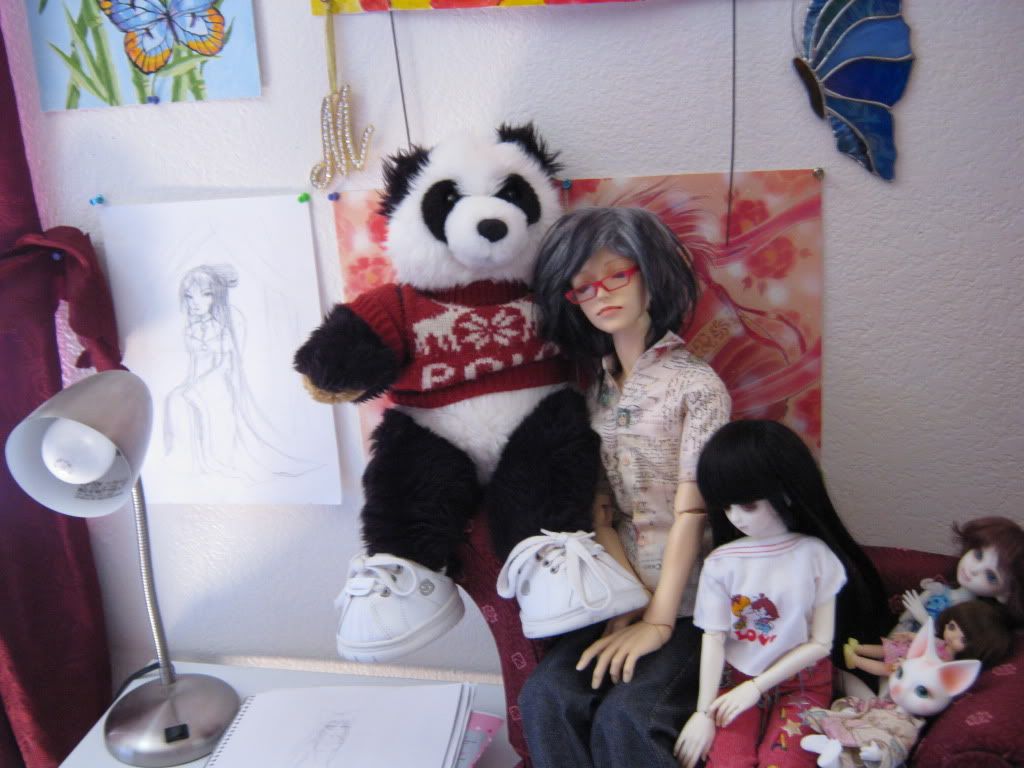 So my next two friends are both from China like me. First up is Ming. Morgan found him all alone in a Flea Market in Lafayette. He was on sale too, no one wanted the poor guy so she brought him home. Him and I are becoming good friends. He says he's the "Last Embearor", he's fun to hang around and what's not to love about his clothes?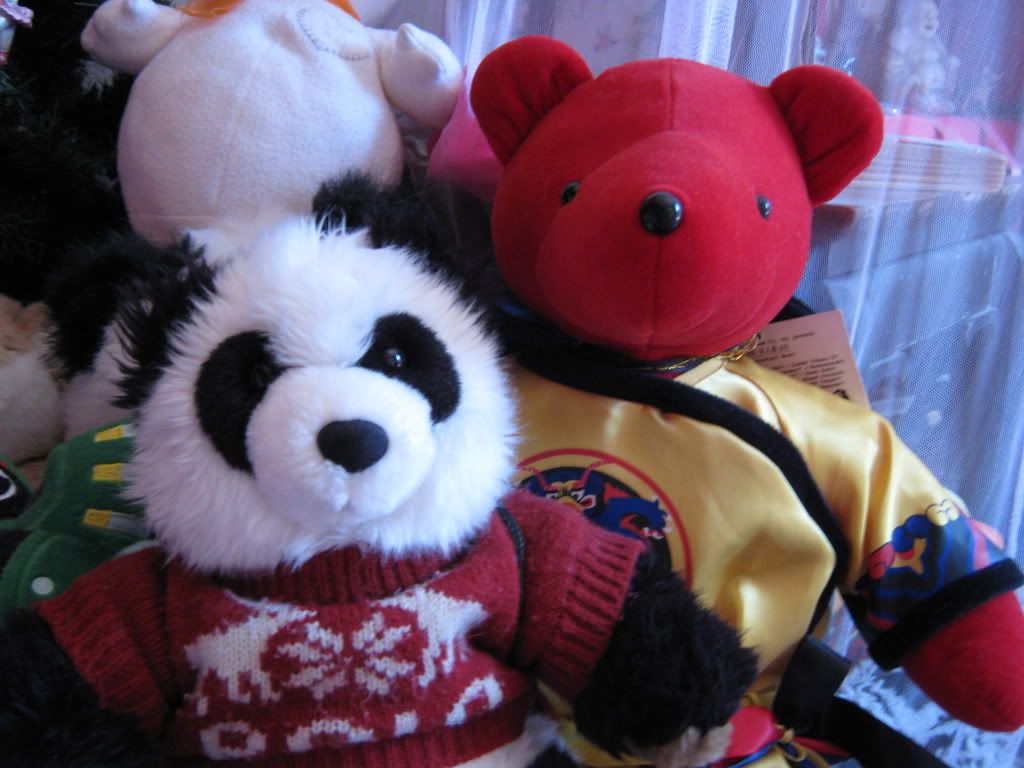 Next is Ni-Ni, she was one of the Summer Olympic Mascots. She came from Beijing. She says its a lot different here than it is there which I can believe. We have another panda friend behind me but he didn't want to get his picture taken, he's a lot more shy than Ming or Ni-Ni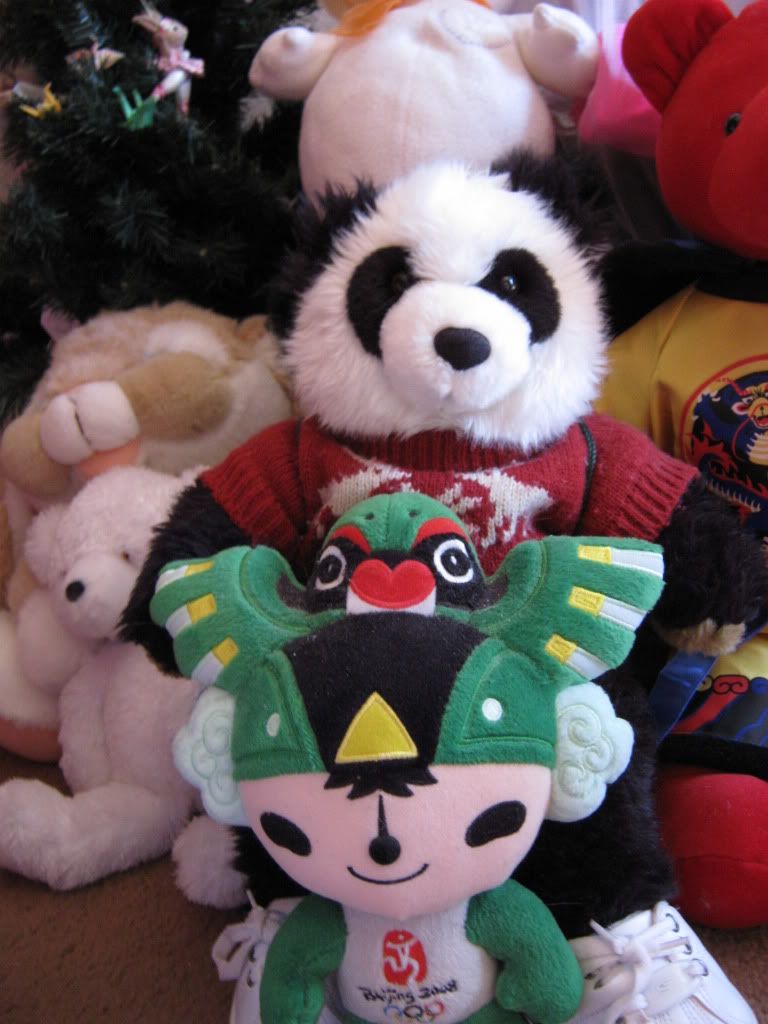 And lastly we have Rollo who is Morgan's good panda squishable friend. He sleeps with her every night and he's a good buddy of mine too. We usually hang out together most days when Morgan's busy. (You can see Tai in the corner the squishable tiger, he didn't want his picture taken either today, maybe next time.)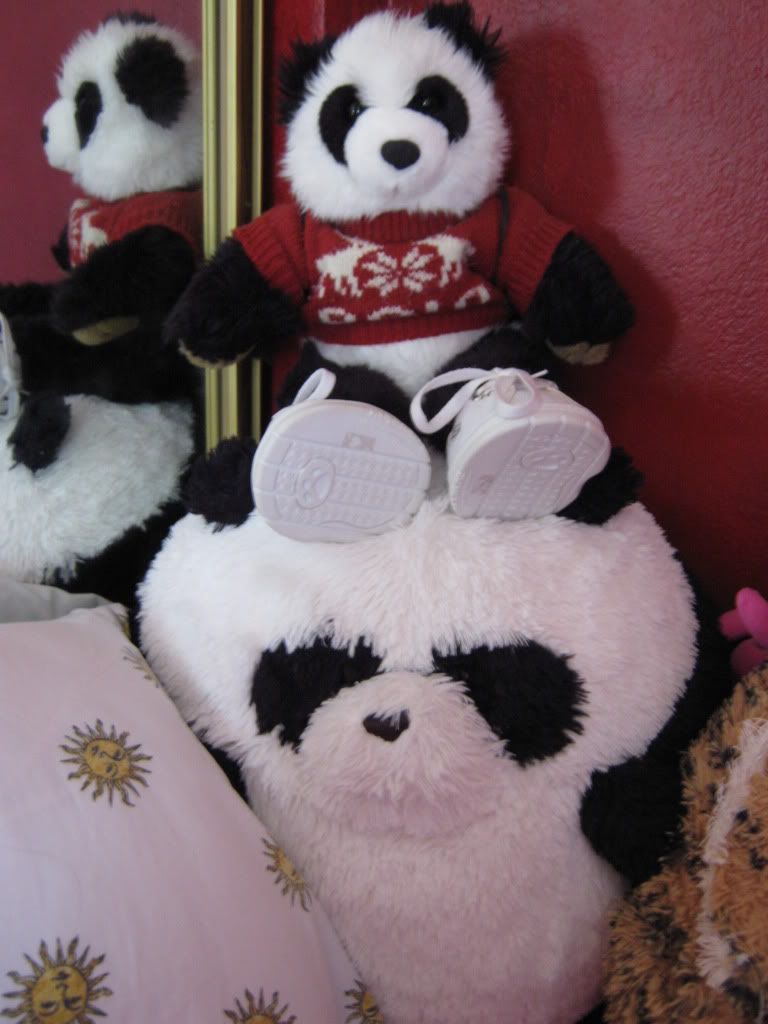 So that's all for now my friends. Sorry this was so long, there was so much to introduce. I'll hopefully be able to keep up with this blog and would love to meet more stuffed animal friends! Until next time!
~Plot